Desde el comienzo de la era del internet, en los aviones siempre han sido prohibidos los dispositivos electrónicos para evitar crear interferencias en la radio de los tripulantes.
Entonces, ¿cómo es posible que muchos aviones ofrezcan WiFi a bordo?
La radio del avión es un elemento imprescindible para la comunicación entre los pilotos y las torres de control, por ello desde hace muchos años se limita el uso de dispositivos electrónicos que se conecten a las redes durante las fases más delicadas del vuelo. Más allá del debate de si esta prohibición tiene más de mito o de realidad, en esta ocasión hemos querido abordar otro tema interesante de los aviones: el WiFi durante los vuelos. ¿Cómo funciona? ¿Qué es lo que hace posible que podamos navegar a tanta altura?
Cómo consiguen los aviones la conectividad Wi-Fi
Tal y como ya sabrá todo el mundo, cuando viajamos en avión la altura a la que nos encontramos (por encima de los 10Kms de altitud) hace que nos resulte imposible conseguir conectividad móvil. No obstante, los aviones tienen distintos métodos para conseguir conexión a Internet (sí, no existe un único método para ofrecer WiFi durante el vuelo). Y se los explicamos a continuación.
Primer método: Air To Ground (ATG)
El primer método se llama Air To Ground, y su funcionamiento es sencillo. Tal y como ya sabemos, alrededor de los pueblos y ciudades existen antenas que son las responsables de que podamos conectarnos a la red a través de -por ejemplo- nuestro teléfono. El problema de esas antenas es que no suelen apuntar hacia el cielo, sino hacia el nivel del suelo, que es donde nos encontramos los usuarios.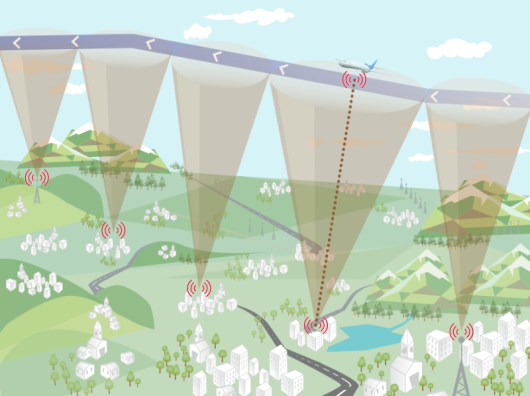 El sistema ATG consiste en colocar una gran antena en la parte inferior del avión, una antena que apuntará hacia las torres de telefonía, permitiendo que el avión se conecte a Internet. Una vez conectado, dotará de conectividad al resto de dispositivos que se encuentren dentro del avión a una velocidad que ronda los 3Mbps. No es la forma más efectiva, pero sí la menos costosa para las aerolíneas.
La desventaja más evidente de este sistema reside en que solamente funciona en zonas urbanas, por lo que a poco que nos alejemos de ciudades con antenas instaladas en su extensión nos podemos olvidar de seguir utilizando la conexión durante el vuelo.
Segundo método: Bandas "Ku" y "Ka"
Por otro lado, tenemos dos tecnologías que funcionan de forma similar, y son las bandas Ku y Ka. Al contrario que el sistema ATG, donde el avión se conectaba a unas antenas que no estaban preparadas para la dotar de conexión a los aviones, estos sistemas permiten una mejor velocidad al estar preparados para establecer conexión con un avión.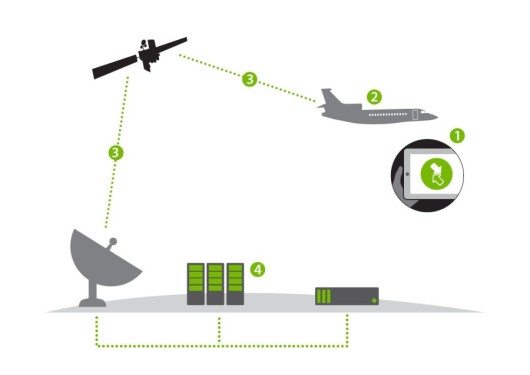 Estas tecnologías utiliza un satélite que será el encargado de conectar el avión con una antena dedicada en tierra, la cual está conectada directamente a Internet. Este tipo de conexiones permiten una velocidad de hasta 70Mbps (eso en el caso de la Ka, ya que la Ku funciona a 40Mbps), aunque la velocidad real dependerá el número de aviones que se encuentren conectados al satélite en cada momento.
Tercer método: Excede
Excede es otra tecnología que utiliza satélites para dotar a los aviones de conectividad Wi-Fi. Este tipo de satélites son capaces de ofrecer una velocidad de 12Mbps, y su funcionamiento es similar a las bandas Ku y Ka, donde el avión se conecta con un satélite que se encarga de conectarse a Internet por medio de una antena ubicada en la tierra.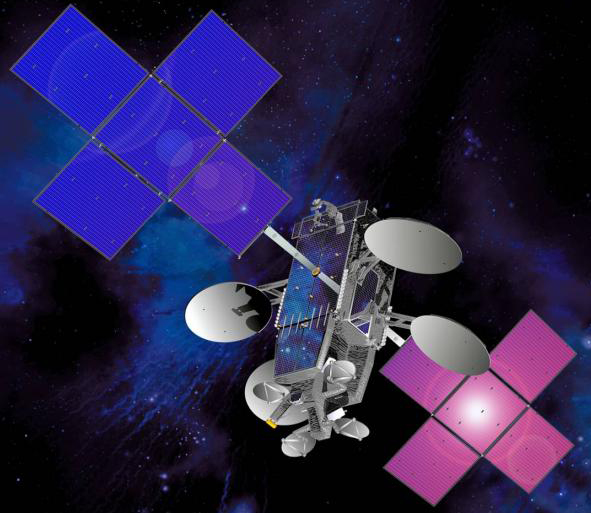 Los aviones requieren de un equipamiento especial
Pero para poder tener Wi-Fi en los aviones no basta con colocar una antena en el exterior del avión y esperar a que se conecte, sino que además es necesario que el propio avión se encuentre preparado para dotar de conectividad a los pasajeros.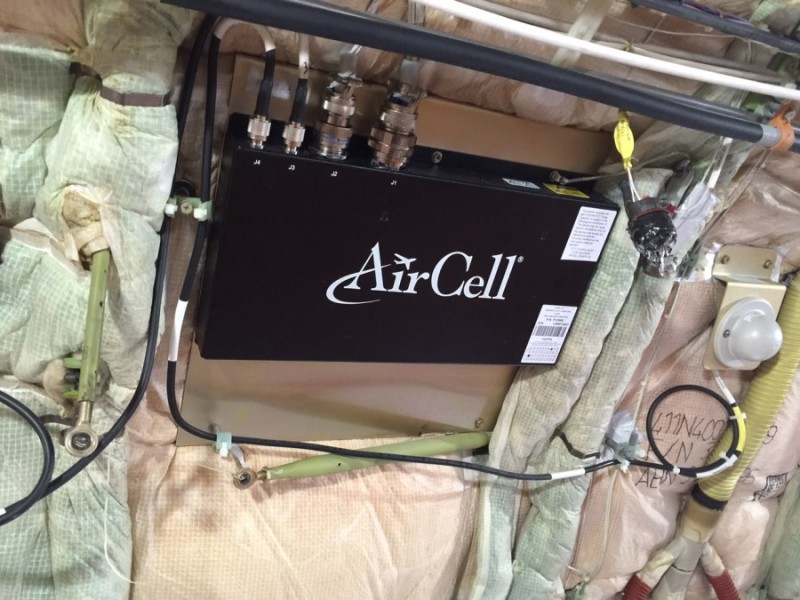 Para ello, se crea una instalación cableada en el interior del avión que por un lado conecta con la gigantesca antena del avión y por el otro -a través de una serie de cajas negras (no confundir con la caja negra del avión)- se encarga de crear puntos de acceso Wi-Fi para que los pasajeros puedan acceder a la conexión desde su móvil, tablet o portátil tal y como lo harían con un router convencional.
En resumen, la teoría dice que prácticamente cualquier avión puede disponer de conectividad Wi-Fi, pero el proceso para conseguirlo no es tan sencillo como parece. A modo de cierre, os dejamos un vídeo a cámara rápida que nos muestra en un par de minutos la instalación que hay que poner en marcha para que un avión tenga Wi-Fi.
Alex Celi